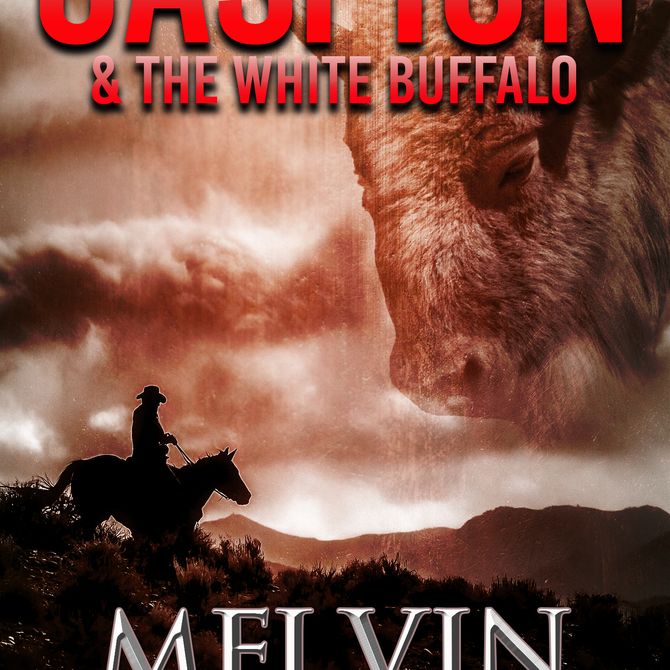 Book - Caspion & the White Buffalo
Add a subheading
Based on a true event, CASPION takes you on a singular quest, both heroic and tragic, through the great buffalo hunt and the vanquishing of the Plains Indians (1871-1876). Riding the crest of the bloody tide is Jim Caspion, a Civil War veteran turned buffalo hunter, a man of notable conscience and courage, ever haunted by the war, yet fleeing settlement and routine, forswearing the practicable for the exotic, the forbidden, and the extreme. From the opening pages when he rides into a buffalo stampede to escape a band of Cheyenne, to the very end, his fate is inexorably tied to the white buffalo he spies in his harrowing flight. Thereafter its spiritual aspect exerts a growing influence over his own wry, sensual nature, altering his outlook, determining his path. When he meets Moneva, a Cheyenne outcast, their love saga marks another verse in the enduring myth of the West that still shapes and sustains us.
Previous events
SINGER-SONGWRITERS: Eric Mardis, Gary McKnight, Lily B Moonflower, Hugh Campbell, Jonathan Woods, & Outlaw Jake w/Mando Dan!!!
The Gothic Cowboy & Mando Dan -- a raw blend of folk, country, rock 'n blues! No Cover!
SONGWRITERS: John Cutler, Emily Diane Stilwell, Ryan Manuel, Til Willis, The Bus Company (Dave Clark, Aaron Long, Nick Wells), Colby Walter, & Outlaw Jake w/Mando Dan!!! (*Note: Gothic Show is second Sunday due to Super Bowl -- back to First Sunday on March 1rst...)